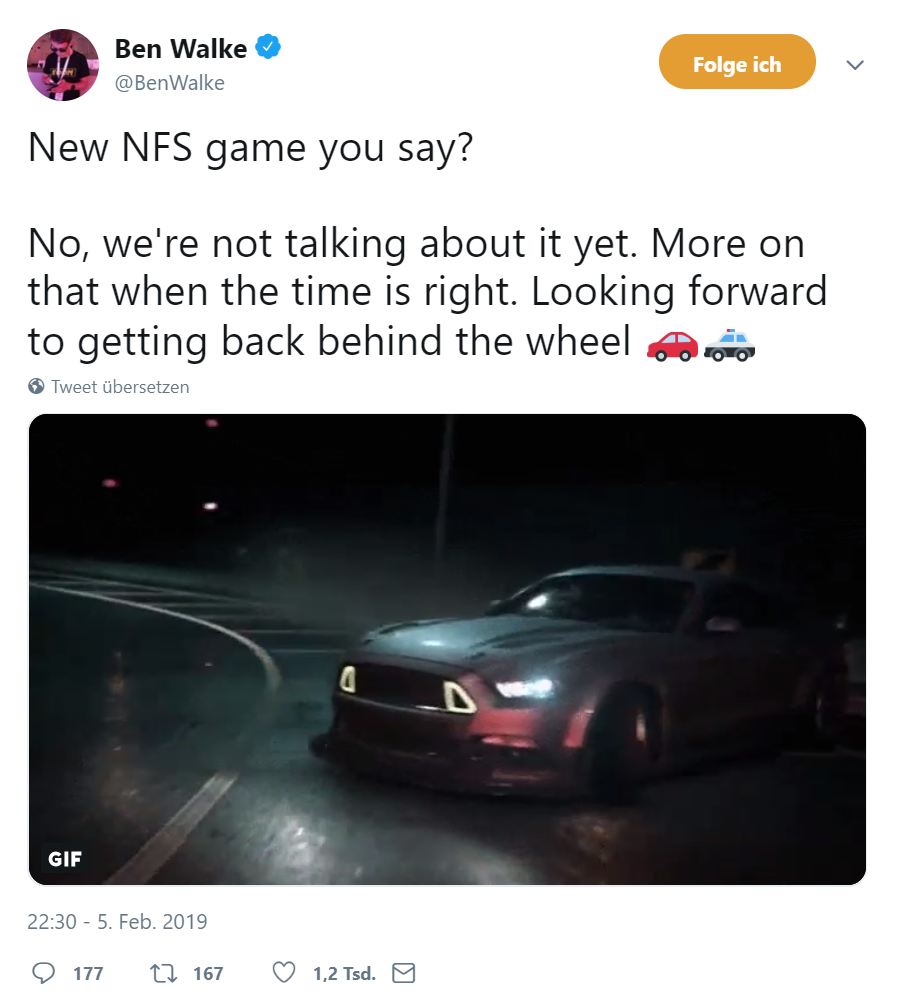 Seit dem letzten Update für Need for Speed Payback im Juni ist es doch sehr ruhig um die Serie geworden. Need for Speed Payback ist Ende 2017 erschienen und auch wie die Jahre zuvor war mit einem neuen Teil vor Ende 2019 nicht zu rechnen. Der aktuelle Finanzbericht von Publisher Electronic Arts bestätigt nun, dass im Finanzjahr 2019, welches bis März 2020 geht, ein neues Need for Speed, genauso wie ein neues Plants vs. Zombies Spiel erscheinen soll.
"Looking forward, we're delighted to launch Anthem, our new IP, to grow Apex Legends and related Titanfall experiences, to deliver new Plants vs. Zombies and Need for Speed titles, and to add Star Wars Jedi: Fallen Order to our sports titles in the fall."
Community Manager Ben Walke hat auf Twitter bestätigt, dass ein neuer Titel in Entwicklung ist, es aber noch zu Früh ist Details zu nennen. Vermutlich werden wir im Mai 2019 oder spätestens im Juni 2019 zur EA Play erste Infos zum Spiel erfahren. Bis dahin wissen wir leider noch nicht in welche Richtung der neue Titel gehen wird.
Wir halten euch natürlich auf dem Laufenden und informieren euch, wenn es erste Informationen zum neuen Spiel von Ghost Games gibt.