Vor kurzem wurden in einem Interview mit Marcus Nilsson bekannt gegeben dass Need for Speed Rivals "nur" mit 30FPS (Frames per Second) laufen wird. Die Einschränkung erklärt Nilsson mit dem AllDrive Feature.
It is a choice we made to be able to push what we believe is really important for our typical gamer: get a lot of things happening on the screen at the same time.

Anything can happen in AllDrive. That's the key innovation with this game. You don't have single-player, co-op or multiplayer. It just happens seamlessly.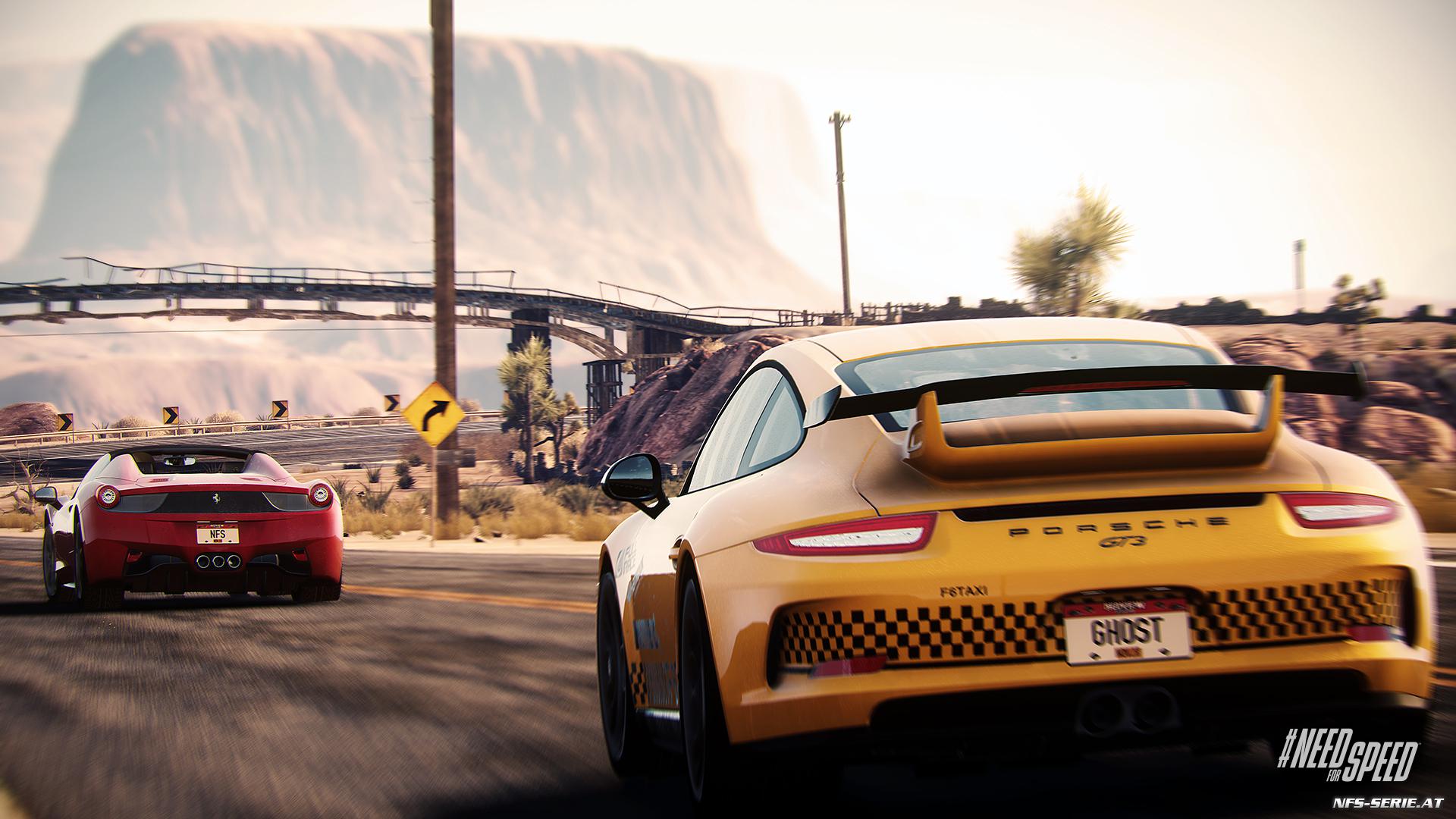 I could be playing the game, setting a time, and all of a sudden you could come into that world, and you could be carrying AI, I could be carrying AI, and all of a sudden, on that screen, there are a lot of cars. We always have to budget for the worst case scenario.

So in this case we've prioritised the gameplay, because we think 30fps is giving a satisfactory experience.
Im Normalfall sollte die Einschränkung auf 30FPS spielerisch keinen Unterschied machen, den mit 30FPS hat man bereits ein flüssiges und ruckelfreies Bild.
Außerdem gibt Nilsson Details zur Spieleranzahl. Derzeit sind maximal 6 Spieler gleichzeitig in einer Spielwelt möglich, dies könnte sich aber bis zum Relase noch ändern.
Since we discovered AllDrive, we've never gone for 24 or 36 players, because it doesn't make sense. It just becomes chaos. You've seen how online racing games behave, right? Unless you're number one, it's boring. This way you can all have fun playing together but fulfilling your own objectives.
Das komplette Interview gibt es bei Eurogamer:
Need for Speed Rivals erscheint am 21. November 2013 für Xbox 360, PS3 und PC und zum Launch von Xbox One und PS4.