Derzeit gibt es jede Menge Gerüchte Rund um das neue Rennspiel der Need for Speed Serie. Wir haben bereits berichtet dass laut zwei linkedin Profilen von Criterion Games Mitarbeitern, das Studio an einem weiteren Rennspiel arbeitet. Um welches es sich handelt sich noch unklar.
Letzte Woche gab es zudem das Gerücht um einen neuen Underground Ableger. Bei EGM ist ein neues Logo zu Need for Speed Underground eingelangt und natürlich wurde gleich das Gerät verbreitet dass es eine neuen Underground Teil geben wird.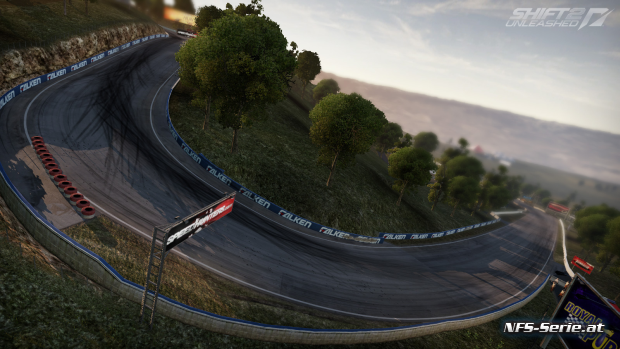 Allerdings wurde dies von Criterions Alex Ward auf Twitter sofort dementiert. Das gezeigte Logo dürfte also ein Fake sein und nichts mit dem neuen NFS Teil zu tun haben.
Totally fake. Remakes and Reboots?
May as well add this. Sequels.Reboots. Remakes. Been there. Done that.
But if you are following me expecting some Megaton of a new Burnout game, or an Underground remake then I have to disappoint you.
Alex Ward hat zudem auf Twitter gepostet er sei fertig mit dem erstellen von Rennspielen und kümmere sich um etwas anderes.
After over a decade of making racing games it's time to make something new. It is early days thus I have nothing to "announce" or talk about.
I am proud of all of the Burnout games. When it feels right we will make another one. We are creative people.
Diese Meldung wurde von einigen Seiten direkt falsch aufgefasst und so kam das Gerücht auf Criterion hätte mit dem Rennspiel Genre abgeschlossen. Dies wurde von Alex Ward relativiert, nur er arbeite nicht mehr an Rennspielen.
The key word was 'personally'....
Im Endeffekt handelt es sich hier nur um Gerüchte. Keines davon stimmt auch nur Ansatzweise. Leider wissen wir auch weiterhin nicht wie es um das Need for Speed für 2013 steht aber vermutlich wird es auf der E3 im Juni erste Infos geben.