Heute wurde ein neuer Patch für Need for Speed Rivals veröffentlicht, dieser beinhaltet den neuen 2015 Ford Mustang.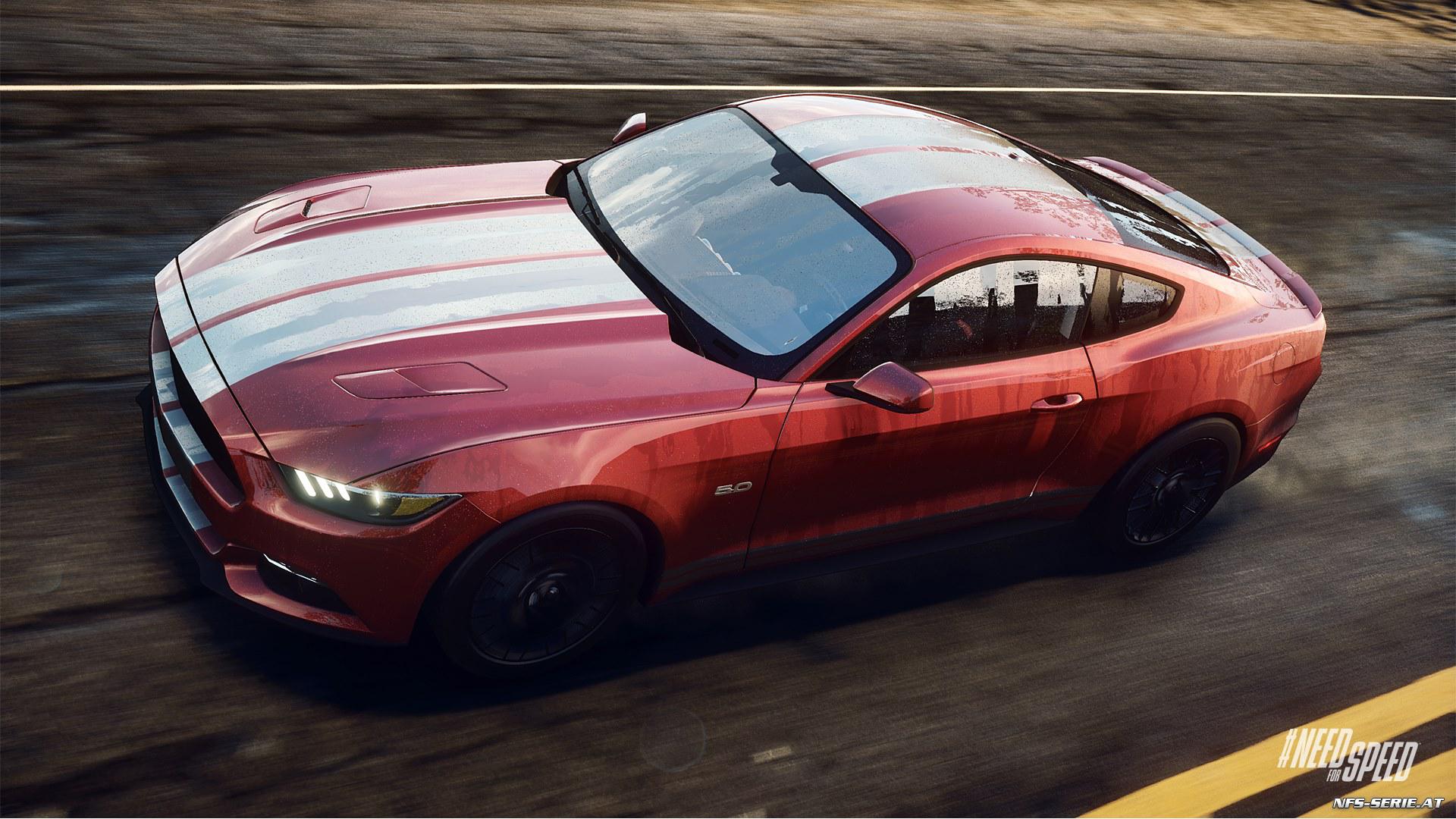 Der neue 2015 Ford Mustang wurde erst vor kurzem der Öffentlichkeit vorgestellt und ist derzeit exklusiv in Need for Speed Rivals vorhanden. Einfach den neuesten Patch herunterladen, und schon könnt ihr den neuen Mustang probefahren.
Zusätzlich gibt es passend dazu auch noch neue Aufgaben:
You can also chase down Racers in the Ford Mustang Shelby GT500 as a cop car.
There's an in-game Ford garage as a Racer hide-out.
Try to obtain the three Ford driving achievements:
"Deep Down, You Know You Want To" - Drive for 50 minutes in any Ford car
"5, 4, 3, 2, Mach 1" - Get 50 seconds of Air time in any Ford car
"Lcnce N Rgstrtn Pls" - Bust 10 Racers in the Ford Mustang
Not to mention, you'll have access to five all-new liveries, four of which were community-created on the Mustang Customizer online or on mobile devices. The fifth bonus design was created by RTR founder and Drift champion Vaughn Gittin Jr.
Ein kurzes Gameplayvideos dazu gibt es auch: