Realistic Plugin4.02
.zip232.29 kB
1312 Downloads gesamt
Lukas Fellner
22. August 2016, 17:15 Uhr
22. August 2016, 17:15 Uhr
Need for Speed Most Wanted
Alle Versionen
---
---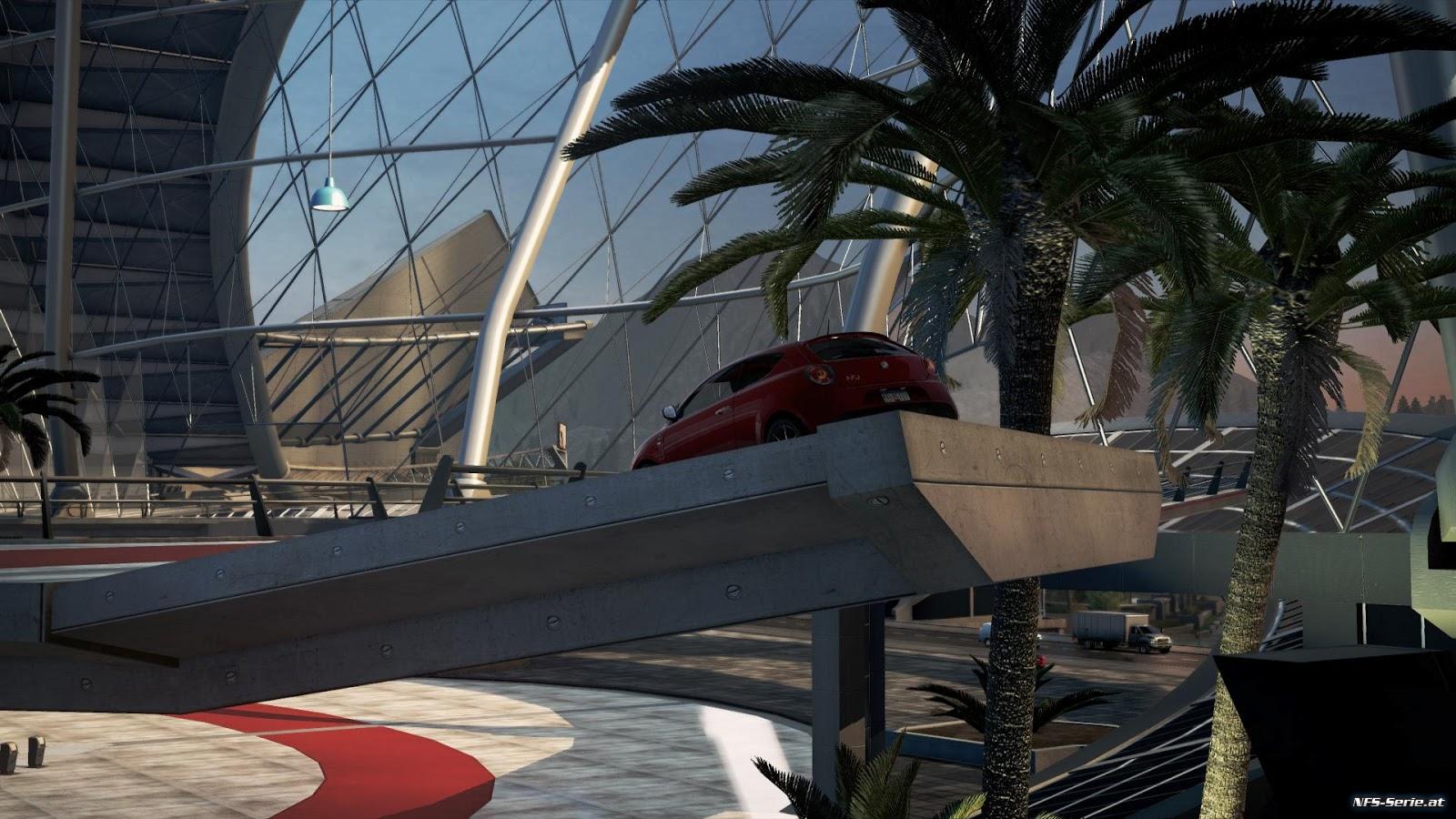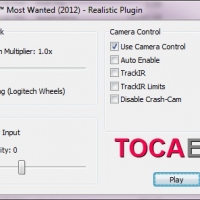 Beschreibung
Nach gut Fünf Monaten hat Racer_S eine neue Version seines Realistic Plugins veröffentlicht. Die neue Version bietet einige Fehlerbehebungen, das HUD lässt sich nun wieder ausblenden und neue Features sind hinzugekommen.
Installation:
Methode 1:
Einfach die Datei version.dll aus dem Ordner Proxy DLL in euer Installationverzeichnis (Standard: C:\Programme(x86)\Origin\Need for Speed Most Wanted) kopieren und fertig.
Methode 2:
Die PluginInjector.exe aus dem Ordner Remote Injection ausführen und dann das Spiel starten. Diese Datei muss allerdings jedes Mal vor dem Start ausgeführt werden.
Verwendung:
Einfach eure Most Wanted normal starten und beim starten bekommt ihr dieses Menü, in welchem ihr die ganzen Einstellungen vornehmen könnt.
Wie ihr das jetzt im Spiel verwendet könnt ist ganz einfach, mit dem * auf eurem Ziffernblock könnt ihr den Camera Control Mod aktivieren. Weitere Tastenkombinationen stehen in der beigelegen Reame oder hier unter Tastenkombinationen.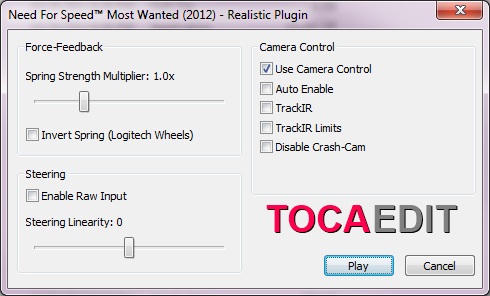 Tastenkombinationen:
Numpad * = Toggle Camera Control On
Numpad / = Toggle Camera Control Off
Numpad 9 = Toggle Free-Look
Numpad 3 = Toggle TrackIR (must be enabled in config first)
Numpad 7 = Toggle HUD
Numpad 1 = Next Preset
Numpad 0 = Toggle Mouse
Numpad . = Change Camera Mode (Changes to Cinematic Mode if Free-Look enabled)
Numpad + = Toggle Glass Texture
U = Move Up
T = Move Down
G = Move Left
J = Move Right
Y = Move Forward
H = Move Backward
k = Reset View
] = Increase FOV
[ = Decrease FOV
SHIFT = Move Faster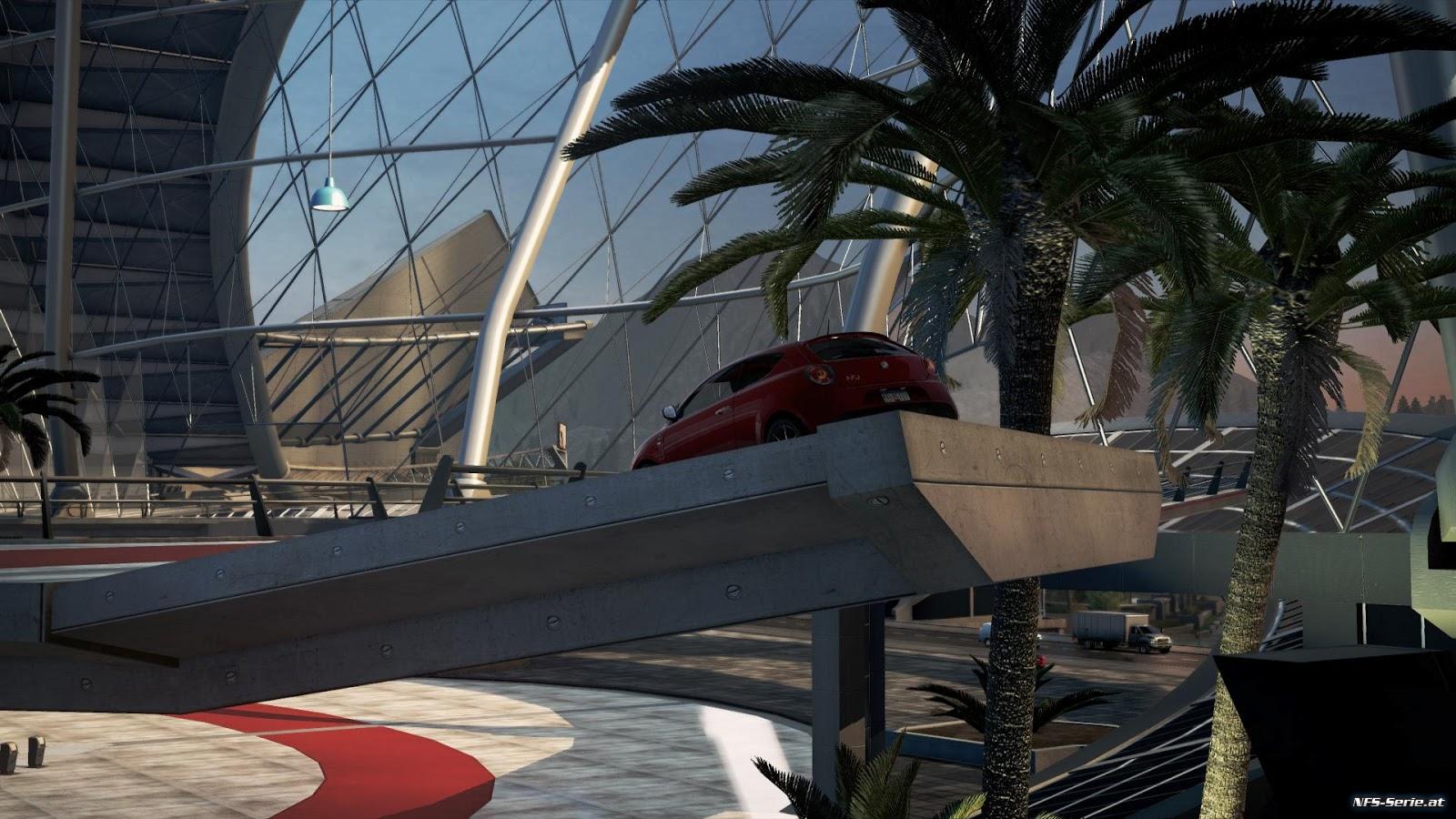 Videotutorial mit Installation und Verwendung:
Changelog:
What's new in v4.02 on 9/8/2013?
Fixed 'Use Raw Input' feature with v1.5 patch
Original von TocaEdit.com / TocaEdit.com (v4.02)